Based on the comment in the fotopic thread I thought I'd put this collection together:
1) The Ammonia train passing through a derelict station on the 17th May 1990:
2) The station reborn with a new 2601 on the new Kildare commuter route on the 28th May 1994: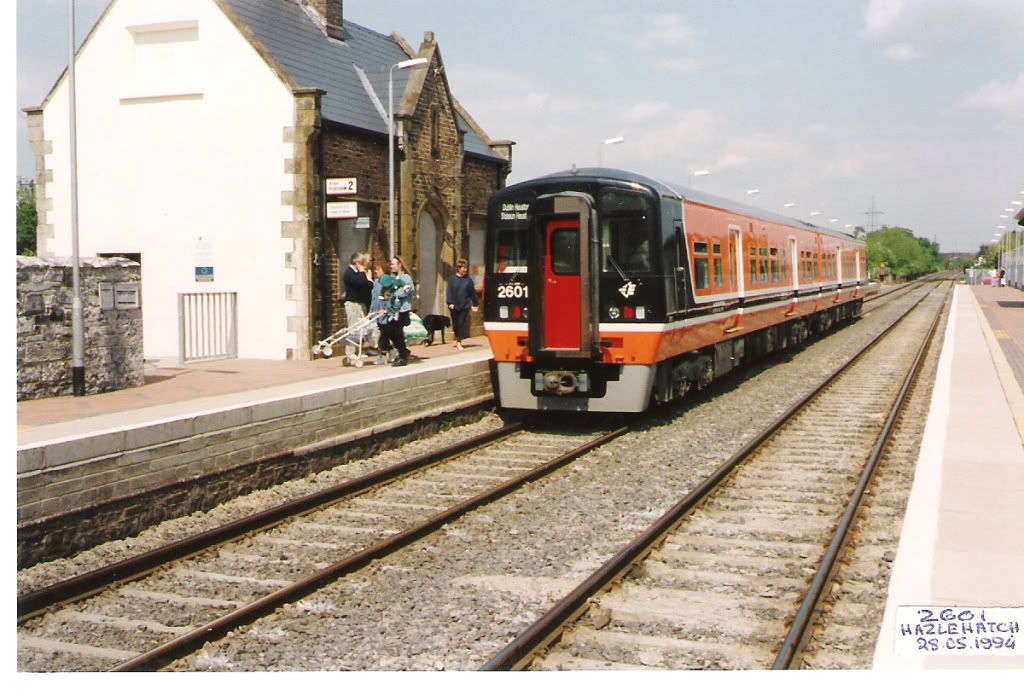 3) A new 229 passing through on test with a Mark 2abc on test on the 4th November 1995:
4) And the situation today with three shots taken on the 8th March 2009, including the new order on the line with a 22000 Rotem: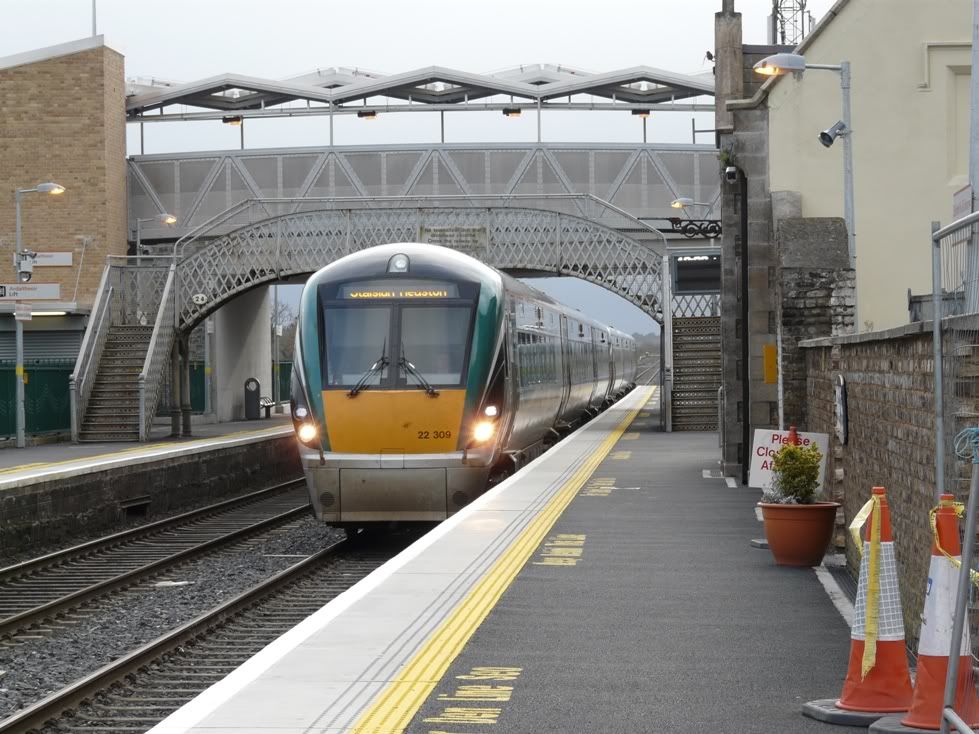 In some ways this station sums up the Celtic Tiger.
Enjoy!
Edit: Due to inability to recognise different carriage types.